Careers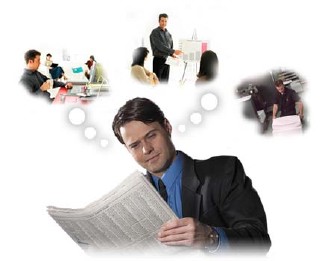 Customer Satisfaction / Estimating (10/07/2021)
A workplace where time flies!
Designotype is looking for a full-time (print production) manager with a keen attention to detail to plan, direct and oversee the operations, employees and fiscal health of Designotype Printers. Duties will include production on various output devices and performing or assigning duties to ensure deadlines are met in a cost-effective manner. 
Qualifications:
Project o and organizational skills with a demonstrated ability to multi-task and prioritize in a deadline driven environment. Decision making, planning and financial skills with a commitment to customer satisfaction. 
Requirements
The ability to:
work under the pressure of tight deadlines and multiple changing priorities
multi-task, prioritize and use time effectively
take the initiative as a problem solver
delegate assignments, give and receive instruction/ direction
speak clearly and persuasively in positive or negative situations 
listen attentively
share knowledge, train others on procedures, solutions, new programs, best practices
be motivated and work independently, assuming full ownership of the position
walk and stand for the better part of the day; lift 50lbs
Must have:
valid driver's license
good presence and personality
regular and reliable attendance
Responsibilities:
ensure that we have sufficient supplies and equipment for daily operations
communicate with outside vendors to understand requirements and limitations
identify areas in need of process improvement
maintain a clean and safe work environment
maintain inventory
review equipment maintenance and preventative measures
devise continuous ways to create new revenue
review and evaluate monthly operational statements and production and inventory reports
be motivated to bring in new business
Experience in a printing environment a plus. Computer programs include Word, Publisher, Excel, Photoshop, InDesign, Quark, Acrobat and several specialized printing programs.
Work should be challenging, rewarding, and fun. That's what we believe anyway. If you agree, we'd love to have you join our team. We're always on the lookout for talented, creative, and motivated people who are interested in helping customers and building a successful brand.
We provide a pleasant, supportive atmosphere and culture that encourages each co-worker to develop their individual potential to the fullest. We continually seek out those with extraordinary skills, attitudes, and work ethic. We offer a proven track record of success in a fun, friendly workplace. Our product—printing—is an essential element to the success of almost every business.
You can live and work in "God's Country" – Michigan's Upper Peninsula.
Email your resume and cover letter to Margaret@designotype.com or stop in to fill out an application.